Leadership Development for New Leaders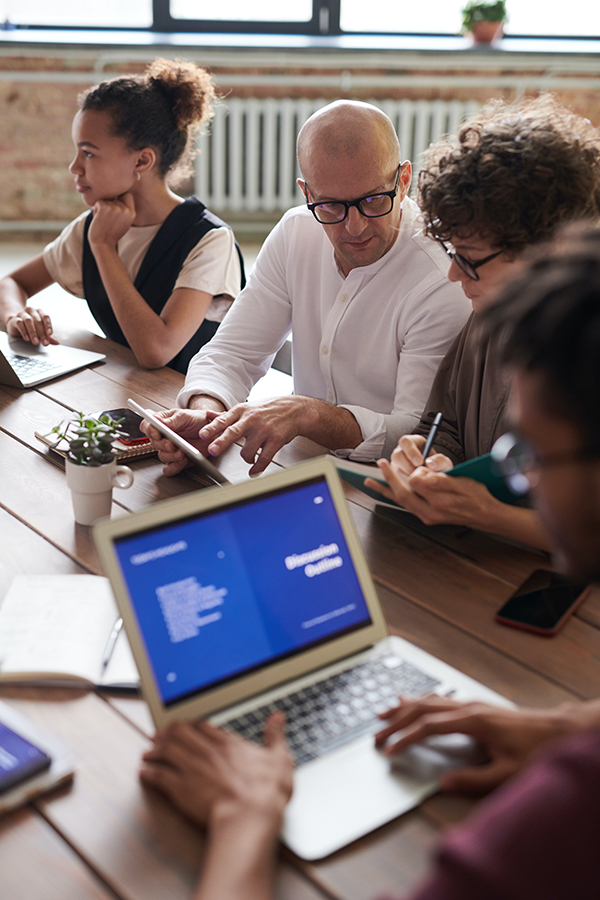 You know how some high performers get promoted because they're really good at what they do? And then they're often left on their own to figure out how to be a great leader? That leaves them feeling stuck and frustrated with 'imposter syndrome'.
We help new leaders get the skills they need to feel confident, less stressed and make better decisions.
Our Leadership Launchpad shows new leaders how to stop struggling with:
managing people who were once their peers
shifting their mindset from master do-er to getting work done through others
managing their time and focus with their new responsibilities
having difficult conversations
managing their emotions in tough situations
Do these challenges sound familiar?
If so, let's customize a program that aligns with your company's goals, values and culture. Whether it's 3 hours or 9 months, your leaders will gain practical tools, strategies and ideas that can be immediately applied.
"The tools I received in the Launchpad are pure GOLD!" – Ashish I.
Tailor your Launchpad
Leadership happens one relationship at a time.
Leigh-Ann Zaharevich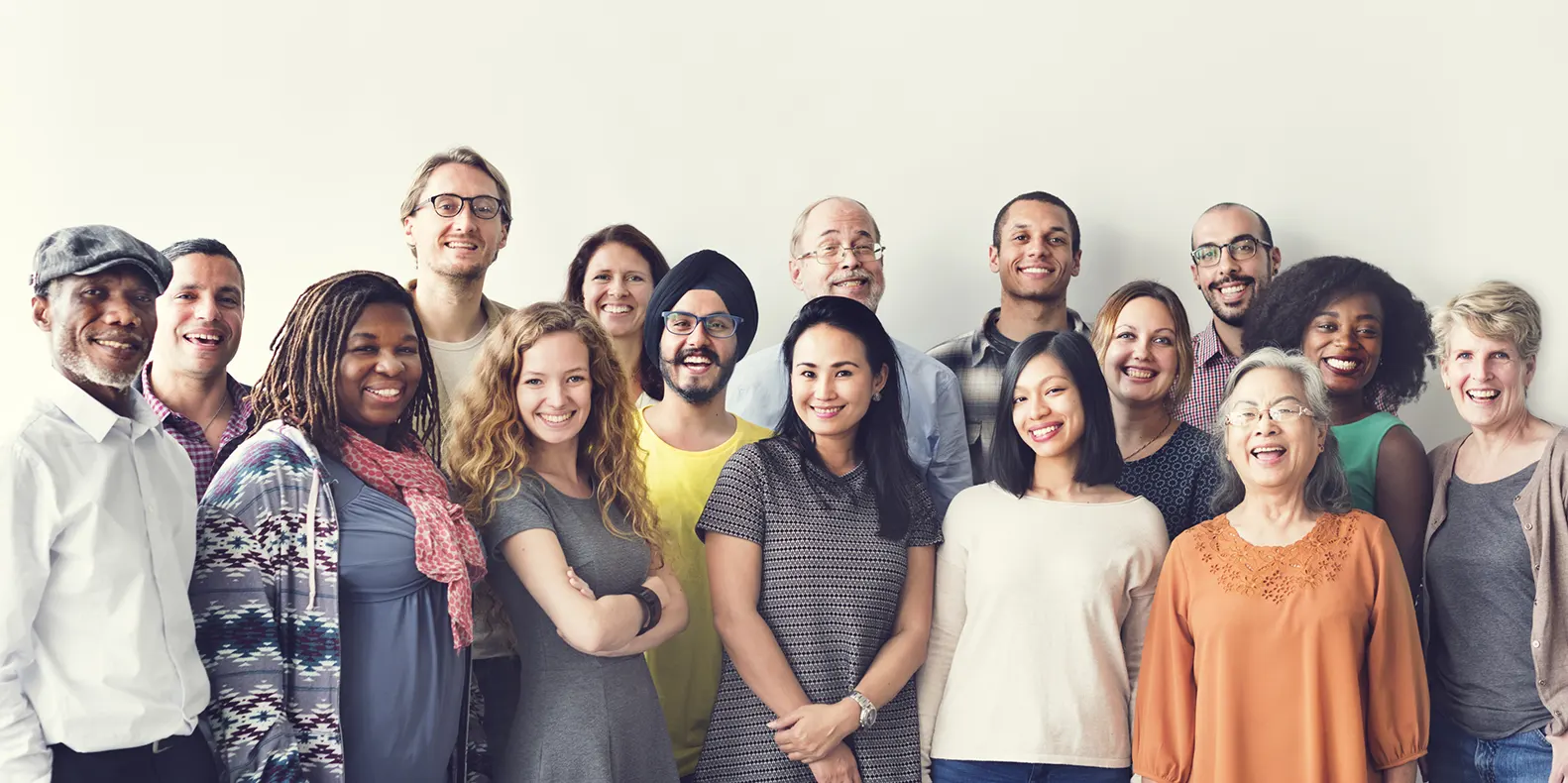 Outcomes of the Leadership Launchpad include:
Employees receive the feedback and coaching they desire and need to grow and perform at their best
Improved management of time, focus and energy to produce better results
Well-planned delegation practices that help team members develop their skills
Hiring the right talent due to improved interviewing and selection skills
Building great teams that are engaged, motivated and have productive communication
Resulting in…. elevated employee engagement and happiness!
Request a free consultation
Participants in the 'Leadership Launchpad'…
Explore their mindset for the purpose of reducing anxiety about being a leader and overcoming imposter syndrome
Examine and renew their current habits to have consistent, better results as a leader
Leverage the power of their community to widen their perspectives and benefit from others' experiences
Avoid common mistakes many new leaders make
Sample Topics:
Raising Emotional Intelligence
Having Difficult Conversations
Managing Time and Focus for Leaders
Delegating to Empower Others
Coaching for Development
Transitioning from Peer to Supervisor
View Our Training Catalog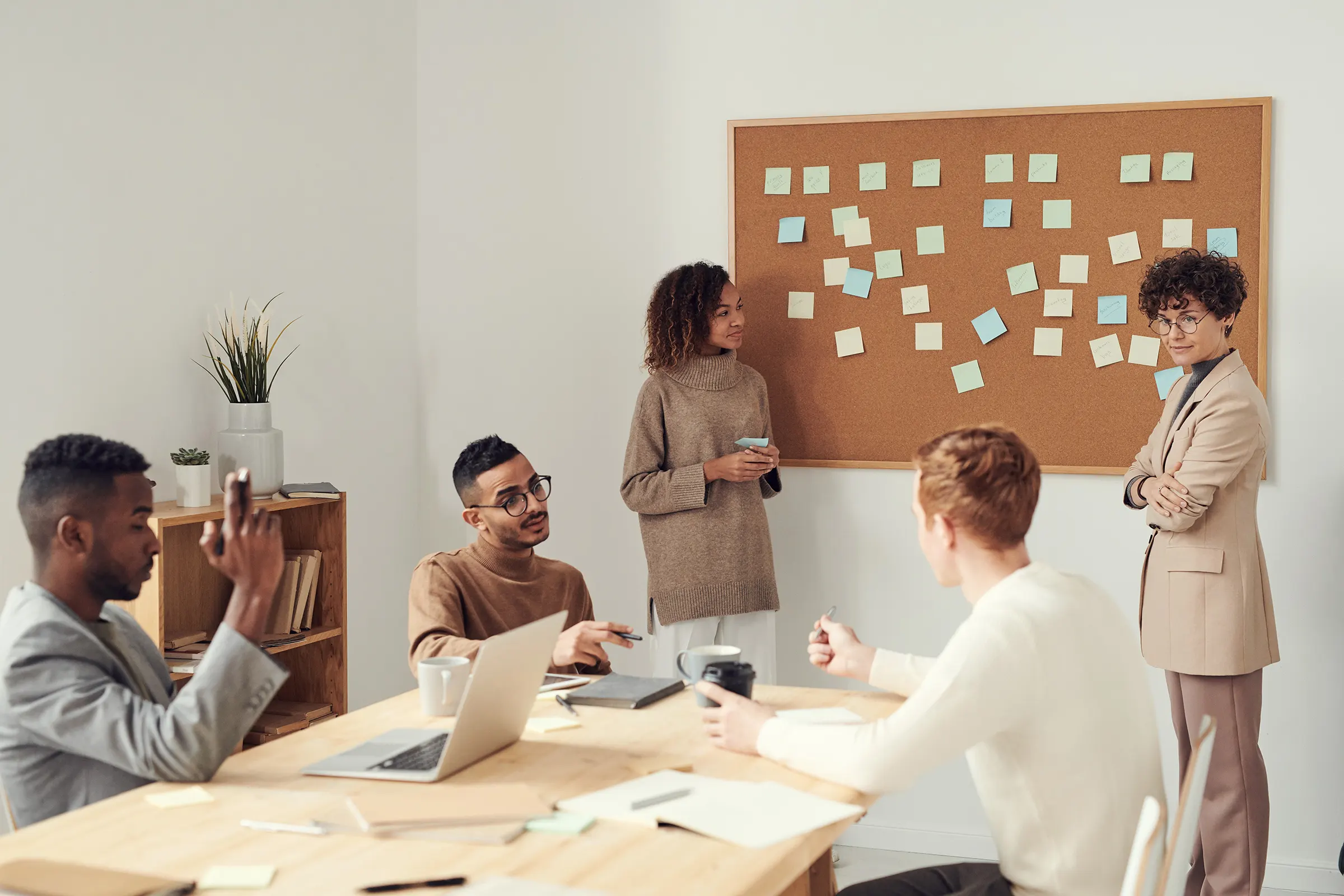 Our Process
We follow our 5-Step Process to meet your needs.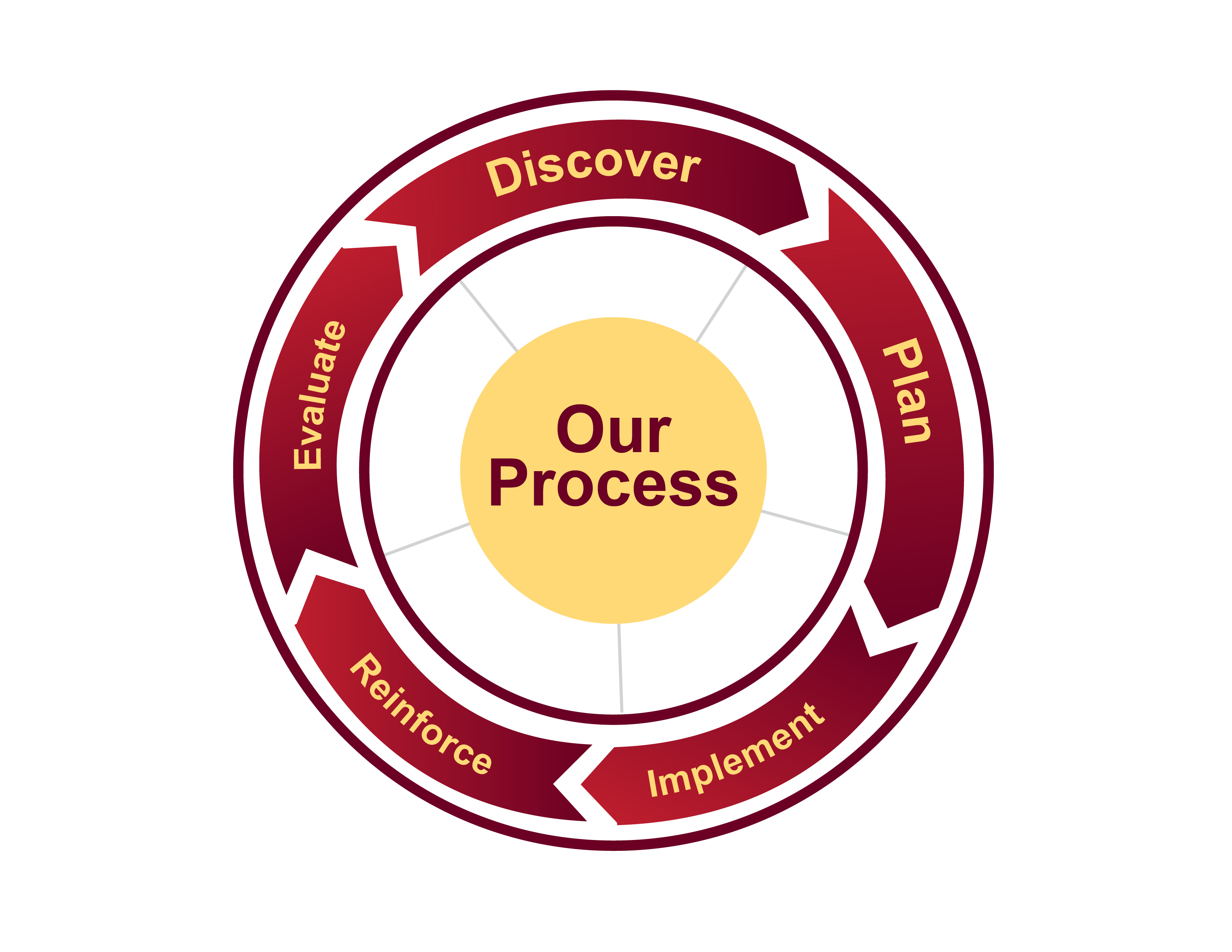 Get Started

DISCOVER
Expect a lot of questions as we learn about your company's vision, values, strategy and goals. We'll uncover your most pressing challenges and immediate needs. For us, discovery and planning are the most critical steps in the process!

PLAN
We design and develop a custom program that meets your needs, budget and schedule. This includes a plan to measure success. We take care of the project planning to make your life easy!

IMPLEMENT
Whether it is a one-hour workshop or a year-long leadership program, our team facilitates engaging, hands-on learning. We may utilize assessments and tools such as DiSC®, the Thomas-Kilman Instrument, 360 feedback and team assessments. Group and individual coaching underscore the learning experience.

REINFORCE
Managers of participants receive a Manager's Toolkit with coaching questions and key points to encourage immediate application of strategies and tools.

EVALUATE
Participants report what they like, what they learned and more importantly, what they applied. We strategize with you to measure the long-term impact.
...