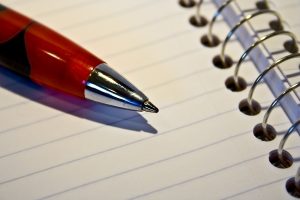 Whether you are offering training and development for the first time, or have a robust catalog, it is always a good practice to quality-check the program design. This is true for both in-house and outsourced programs.  In fact, it's more important for outsourced programs so that you ensure the best use of your investment, and participants' time.
Here are three things to look for in the program design.
Too much all at once
Let's say you want participants to embrace the company's values, observe those values in action, and practice giving feedback around those values. That's great.  Just don't do it all at once.
Think about how you would teach some how to play baseball.  First you explain how to swing the bat. Then you work on hitting from a pitch.  Then you might show them how to run the bases and even talk about strategy for stealing bases, and so on. Each skill is a layer that you build upon one at a time. Teaching soft skills should be done in the same way.
To avoid presenting too much at once, follow these steps:
Introduce a concept and let people get very familiar with it
Add the next layer of information that supplements or complements it
Allow time to practice and integrate the information.
Not connected to real work
You can have a great discussion or the best activity, but if participants can't see the "so what", you're in trouble. People don't want hypothetical – they want to see how things connect to their everyday work. And if the design and/or the delivery fail to make that connection, you're wasting their time, and your investment.
When a theory, concept or tool is presented in the program, make sure there is ample opportunity for participants to digest how they can apply it back on the job.  Here's an example of how to do that…
Let's say you're offering a course on "Conducting Effective Performance Reviews".  Ask participants to bring notes to use to prepare an actual performance review. This way they leave with a nearly complete document in hand.  Participants will thank you for not only sharing valuable information, but allowing the time to do the work as part of the course.
No time to process/integrate
Some people may think that allowing 'thinking time' in a course is wasteful.  I disagree.  Let's say the course being presented is "Coaching Your Team to High Performance."  In the course, managers are presented with a team assessment tool and asked to evaluate what's happening (or not happening) with their team.  In a poorly designed course, it all ends here and managers are left to bring this information back without a clear plan.  Here's a better approach.
Once managers have a clear vision of what is not working with the team, ask them to come up with at least one action they can take to improve team performance, based on their assessment. This action may be having a conversation with an individual, asking the entire team to complete the assessment, or planning time for the team to relax and have fun together. This is the most important step – the action plan.
Sometimes it makes more sense to break courses into two sessions; to present information in the first session, allowing time for practicing and integrating the information before the second session.  People will appreciate having a chance to report back on their progress and even ask for feedback at the second session.
In summary, a well designed program allows time to contemplate, discuss and integrate new concepts and ideas.  People walk away feeling that they not only learned something but actually applied it and accomplished something during the course.