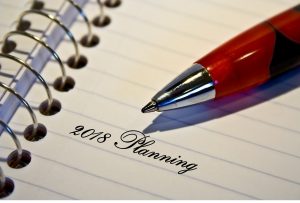 It's prime time to be conducting needs assessments to plan meaningful learning & organizational development initiatives for the coming year. Here are three tips for crafting thoughtful questions that will get to the heart of what you need to know.
1. Inquire at all levels
Use surveys, focus groups and interviews to seek information from the highest level you have access to, to the front line. The more information you have, the more buy-in you will get for your strategies next year.  In my experience, the C-level interviews paint the picture of the ideal state for the organization, and the interviews at the front line provide insight into the tactical 'musts' to make the vision a reality. This is particularly helpful if you are planning leadership development initiatives at all levels.
2. Employ appreciative inquiry
When I've asked my clients to think ahead 5 years and imagine everything running smoothly, it brings a smile to their face. I like to get them into the feeling of what it is like to be in that ideal state. I then start asking questions like, "who is on your team in this ideal state?",  "what is not happening?" and "how do people feel about working for the company?".  Taking this approach focuses on what they want, rather than what they don't want, and that makes your job a lot easier as you plan your learning and development initiatives.
3. Ask tough questions
As you interview department leaders, don't be afraid to ask if the right people are in place. Moving people either up, over or out can be the best solution for the company and the employee. Tactfully explore the state of budget, to make sure that the projects you recommend are funded.  Also, probe into the commitment of the C-suite. Nothing will hurt a program more than not having the backing of the executive team.
In summary…
The more you probe the more you will find the root cause of what needs to change.  It's the probing questions that will help you uncover what is really going on and how to plan meaning events for teambuilding, leadership development and employee training.